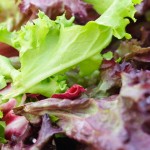 Most of us know that we need to move more and eat more vegetables and fruits. We know that our stress levels are too high and we need to find some balance in our lives. Take time this winter to reflect on the changes you can make right now. Consider these easy (or relatively easy) changes:
Drink water with your meals.

Park further from your destination so that you walk more.

Pack low-fat yogurt or carrots and celery as an afternoon snack.

Take the stairs instead of the elevator. 

Stand up at work every hour or during every phone call. Pack your

lunch with a healthy salad or soup to save both calo

ries and money.

Take time each day to reflect and reduce your stress levels by doing something enjoyable just for you.

Spend time with family or friends to strengthen your relationships.

If eating dinner out, ask for the lunch size portion for dinner, or take half of a regular portion home to eat for lunch the next day.

Order a vegetable plate instead of a regular meal when eating at a restaurant.

Pack an apple, orange, or

banana for lunch or snack.  These portable fruits are available year round.

Eat apple slices with low fat cheese or peanut butter. 

Enjoy a family dinner. Plan ahead so you can easily fix a healthy meal.

Walk or work out with a friend. The support can help you stay motivated.
Remember to Move More for Many Benefits!
According to the Center for Disease Control, most adults (more than 60%) do not engage in the recommended amount of physical activity.  About 25% of U.S. adults are not active at all. 
Most of us know we need to be more physically active; we just need to get started.  If you knew that you would receive these health benefits from engaging in physical activity, would it encourage you to move more?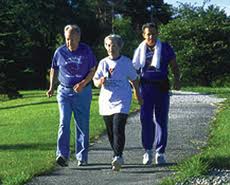 According to the CDC, you may receive these positive benefits from being physically active:
√ Reduces the risk of Heart Disease.
√ Reduces the risk of developing High Blood Pressure.
√ Reduces the risk for Diabetes.
√ Reduces the risk for Colon Cancer.
√ Helps maintain Healthy Bones, Muscles, and Joints.
√ Helps Control Weight.
√ Reduces Body Fat and Develops Lean Muscle.
√ Reduces Symptoms of Anxiety and Depression.
√ Fosters Improvements in Mood and Feelings of Well-Being.
If you are one of the 25% of U.S. adults who are not active at all, take action today! Move more and feel better! Start with one small change and make it part of your routine. 
Scan the QR Code for a link to the Fruits and Veggies More Matters website.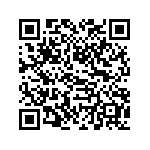 Source: 
Centerfor Disease Control retrieved from http://www.cdc.gov/nccdphp/sgr/adults.htm
Fruits and Veggies More Matters retrieved from http://go.osu.edu/fruitsandvegetables
 Written by:  Michelle Treber, Family and Consumer Sciences Educator, Ohio State University Extension, Pickaway County, Heart of Ohio EERA, treber.1@osu.edu
Reviewed by:  Linnette Goard, Field Specialist, Food Safety, Selection and Management, Family and Consumer Sciences, Ohio State University Extension, goard.1@osu.edu