Join me for our 2014 Ohio State University Extension Fall Live Healthy Live Well Email Challenge. Our challenge runs September 8 – October 19, 2014. Participants will be encouraged to be physically active 30 minutes or more on at least 5 days per week and to eat lots of vegetables and fruits. Bonus activities include a scavenger hunt where participants may share healthy menu ideas, post pictures of labels, foods or ads that relate to the week's topics.
If you join our challenge, you may learn about:
• Organic/Natural Foods
• Ways to include calcium and fiber in your diet
• Superfoods
• Gluten-Free and Whole-Grain Foods
• Ways to incorporate fitness into your day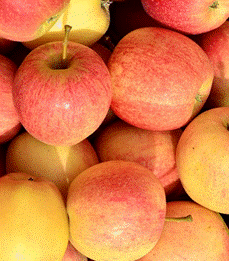 Two weekly e-mails will be sent directly to your inbox. This free educational program is open to any adult with a valid email account.
Ready to sign up? Go to
For more information, contact Michelle Treber at 740-474-7534 or treber.1@osu.edu.
Sponsored by Ohio State University Extension. CFAES provides research and related educational programs to clients on a nondiscriminatory basis. For more information: go.osu.edu/cfaesdiversity