Usually, we can anticipate certain life events and traditions every year like celebrating at birthday parties, or joining cookouts in the summer, or hosting gatherings for holidays. Because of Covid-19, this year has not followed typical expectations.
When families experience significant unexpected events, they are called nonnormative transitions or unanticipated transitions.  Examples include job loss, loss of sense of security due to violence, or loss of a child or loved one. Other unexpected family life events might be accidents, incarceration, grandparents raising grandchildren, or health problems. Natural disasters, war, and pandemics are additional examples. Not all nonnormative transitions are negative. Some positive examples are winning the lottery, gaining an unexpected family member, or a new job offer.
Even if a nonnormative transition is not negative, they are often stressful. One positive role they can play is offering the potential for learning and growth. Another important point about nonnormative transitions is that we, "generally do not have guidelines or standards to follow. Families often find themselves feeling their way in the dark as they negotiate unfamiliar territory" (Myers-Walls & Willis Hepp, 2019). Although this can be stressful, there is an opportunity to try out new ways to proceed.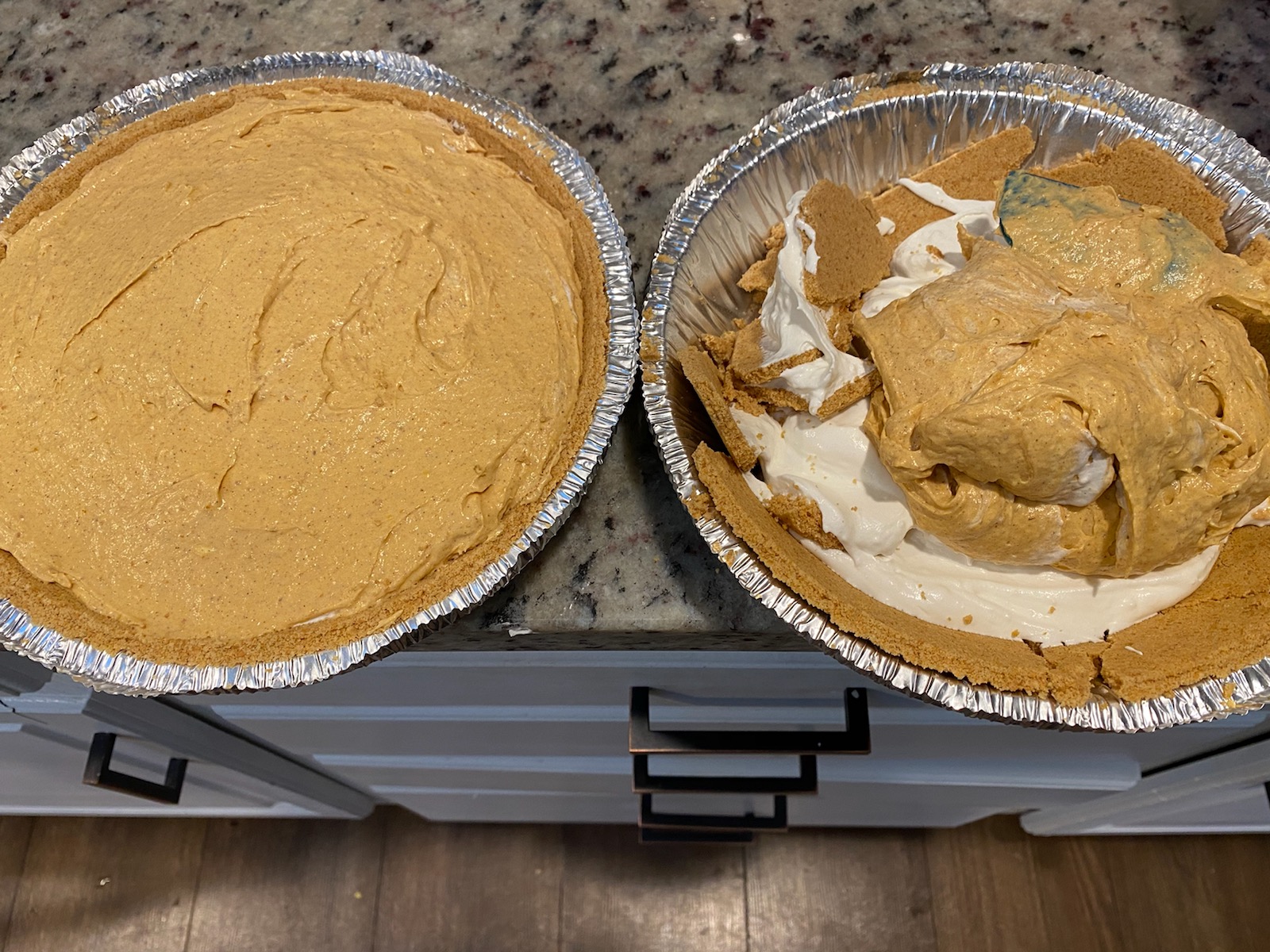 All of this is to say that family life, "does not move in one smooth, steady line. There are curves, bumps, and transitions" (Myers-Walls & Willis Hepp, 2019).  This photo shows two pie pans of Double Layer Pumpkin Pie. The pie on the left is what the typical recipe should look like. The pie on the right is what it looks like when a bowl with the second layer of filling is dropped right into the pie pan. Dropping a bowl in a pie pan is not the same as a nonnormative transition but I would like to offer this visual as a reminder of the following tips for unanticipated and stressful times: