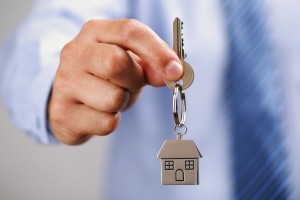 There is no question that the possibility of facing foreclosure can be an overwhelming time for many homeowners.  That being said, it is important to understand that as a homeowner, you have the power to take steps to avoid foreclosure in many cases.  The U.S. Department of Housing and Urban Development, or HUD, provides a great list of Tips for Avoiding Foreclosure which offers a framework for how homeowners can empower themselves and stay in control of managing their mortgage payments.   The following suggestions can prove invaluable for those who are struggling or unable to make their mortgage payments:
Do not ignore the problem. If you are having trouble making your mortgage payments, it is best to face the problem immediately to stop further escalation or foreclosure.
Contact your lender. As soon as you notice you are going to have a problem making your payments, contact your lender immediately.  Your lender will likely have resources and options available to help you through this difficult financial time.
Read every piece of mail you receive from your lender. It is important not to discard mail from your lender, even if you think it may be bad news.  In order to avoid foreclosure, it is best to read and respond promptly.
Understand your mortgage rights. Thoroughly read through and save your loan documents so that you have an understanding of the details of your mortgage agreement.  These documents will also likely spell out how late or non-payments will be handled, as well as include a timeline for action.
Research and understand your foreclosure prevention options. Visit HUD's Avoiding Foreclosure website to learn about the resources available to help you avoid foreclosure.
Contact a Counselor. Contact a HUD-approved counselor who will not only help you understand your options, but can help you organize your finances and even assist you in lender negotiations.  Locate a HUD-approved counselor or call (800) 569-4287 or TTY (800) 877-8339.
Learn how to prioritize your spending. If you are noticing that you are unable to consistently pay your bills in full, it is best to create a crisis budget that prioritizes your fundamental needs.  This will ensure that the most important bills are being addressed first, and will help you continue to make your mortgage payments on time.  Additionally, look to cut non-essential expenses, such as cable or internet, and look into delaying payments on any other "unsecured debt" that you may have, such as credit card payments or medical bills, so that you can stay current on your mortgage payments.
Use your assets. HUD suggests understanding how to use your assets in time of financial difficulty.  Is there anything, such as a car or other big ticket item that can be sold to help make payments?  Can anyone in the household take on extra work to increase the household income?  Any little bit helps, and shows your lender that you are willing to make the effort and sacrifice in order to stay in your home.  While an attractive option, homeowners should avoid cashing out retirement benefits to ensure they remain available in later years.
Avoid paying foreclosure prevention companies. Mortgage support is free from expert counselors; you should never spend money on foreclosure prevention help.  No reputable company will ever charge a fee for foreclosure prevention help.  Be wary of anyone who offers to collect or save your mortgage payment for you, as that is often a guaranteed sign of a scammer.  Contact a HUD-approved counselor and learn more about the free options available to you in your area.
Avoid Scams! This is an incredibly important tip when looking to avoid foreclosure – be aware of the warning signs of foreclosure prevention or recovery scams, and don't fall victim. The office of the Comptroller of the Currency has provided a list of helpful Consumer Tips for avoiding mortgage modification scams and foreclosure rescue scams.
In addition to the HUD list of foreclosure avoidance tips, there are other valuable resources available to help support you through this difficult time.  The Consumer Financial Protection Bureau has created a helpful Foreclosure Checklist(PDF)Links to a PDF document. complete with steps to take to avoid foreclosure.  The CFPB also allows you to submit a complaint against your mortgage servicer if you believe your account is not properly handled.  In addition, AvoidForeclosureOhio.org is a joint effort between Legal Aid Societies of Ohio, Ohio Poverty Law Journal, and Pro Seniors, Inc. aimed to provide information about avoiding foreclosure to Ohioans who are facing difficult financial times.  This resource provides valuable information for those who are facing foreclosure complaints, as well as homeowners who are just beginning to face tough financial times.
When facing financial difficulty, it is important to familiarize yourself with the resources and support available to you.  Again, if you are worried about your ability to make your mortgage payments, or feel that you are facing a challenging financial time, please locate a HUD-approved counselor or call (800) 569-4287 or TTY (800) 877-8339.