Recently, my spouse had knee replacement surgery and was fortunate to have the help and support of an Occupational Therapist before he left the hospital. Ohio State University describes occupational therapy as a way to enable people to do the "day-to-day" activities that are important to them despite impairments, activity limitations or participation restrictions. The Occupational Therapist at our hospital facilitated personal tasks specific to his lifestyle and knee recuperation, and she also shared a set of handouts titled "Occupational Therapy Toolkit" by Cheryl Hall, OT/L.
Although I wasn't the patient, the subtitle of the Occupational Therapy Toolkit handouts caught my attention:  Energy Conservation. While "energy conservation" might bring up the notion of "turn off the lights" Hall's advice is about managing physical, mental and emotional energy.  A light bulb came on in my head when I recognized, I can also practice energy conservation.
Out of seven tips on the handout, there is one tip that is specific to those who are healing: Avoid Unnecessary Motion.  For those who are not currently in recovery, go ahead and add some unnecessary motion, also known as extra steps or extra physical activity to your day. The following six tips are adapted from Cheryl Hall's Occupational Therapy Toolkit on Energy Conservation.
(1) Pace Yourself and (2) Avoid Fatigue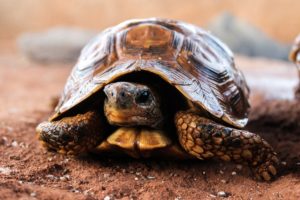 Don't overcommit to too many activities in the day or throughout the week. If life is speeding up too much, take a step back to determine how to best pace your schedule. Are you allowing enough time for sleep, exercise, healthy eating and relaxing activities? Do you need to find ways throughout the day to boost your energy level?
(3) Plan Ahead and Be Organized and (4) Simplify Your Tasks and Set Realistic Goals
Planning ahead can be helpful for many areas of our life including health, household finances and managing time. Prioritize what activities are most important to you, set smart goals and find ways to enjoy those activities as well as simplify them.
(5) Use Good Posture and (6) Use Good Body Mechanics
Good posture helps with balance, breathing and overall health. In addition to good posture, consider adding more standing time to your day by adding extra breaks to stand and stretch or consider using a standing desk. When moving, lifting, driving or sleeping use good body mechanics to decrease physical stress on your body.
A special thanks to all the Occupational Therapists who work hard every day to teach and guide patients so they can continue to perform  the activities that are important to them. In addition to those who are currently benefiting from the care of Occupational Therapists, those of us who are not working with an Occupational Therapist are also fortunate that we can employ those same recommendations on energy conservation.