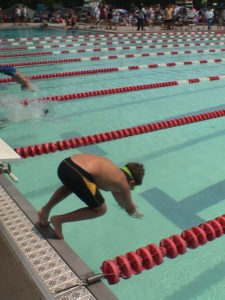 School is almost out for the summer, are you ready? One big transition with having the kiddos home for summer is what to feed them. This article will give you some ideas, and a recipe to try!
USDA uses MyPlate model for a representation of how to build a healthy plate. To get all the nutrients we need, it is important to incorporate all 5 food groups into our diet: fruits, vegetables, grains (whole is best), protein foods and dairy.
So what are some examples of nutritious foods from these five groups that kids will actually enjoy? Most kids like the taste of fruit because of its natural sweetness. Try to keep fresh fruit (canned in 100% juice or frozen) easily accessible. Have whole fruits like apples, pears, peaches, plums, bananas, oranges, etc. in a fruit basket so everyone sees them. Keep other fruits (cut) washed and ready to go in the refrigerator such as melons, mangoes, grapes, berries, kiwi, etc. Some other innovative and easy ways to eat fruit are to blend it into a smoothie, add it to a yogurt parfait, or dip in some non-fat whipped topping.
Vegetables may be the trickiest of all the  food groups. Keep cut peppers, celery, carrots, cucumbers, broccoli, cherry tomatoes, or any other preferred veggies ready-to-go. Having a low-fat ranch, a yogurt-based dip, or humus can be great to dip them in. Try roasting vegetables for new flavor profile, or adding them to a mixed dish, such as a stir fry. Blending some leafy greens such as kale into your fruit smoothie is also an easy option.
Whole grains can be included into your child's daily food choices through whole grain bread, English muffins, oatmeal, pitas, wraps, brown rice, popcorn, crackers, etc. Look for "whole grain" and "whole wheat" on the ingredients list and the "Whole Grain Stamp" from the whole grains council.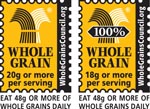 Some protein foods that are great for kids to eat throughout the day are deli turkey, chicken, fish, Greek yogurt, cheese sticks, peanut butter, beans, etc. Add some peanut butter on an apple for some added protein, have that fruit parfait with Greek yogurt, or add some turkey to your whole grain bread with tomato and spinach.
To ensure your children are getting enough dairy foods, keep low-fat or nonfat milk, yogurt and cheese handy in the fridge. Milk can be blended in smoothies ( and yogurt), added to oatmeal or cereal, or consumed plain.
 Use these ideas to build a nutritious and delicious plate this summer!
English Muffin Pizzas:
Whole grain English muffins
Pizza sauce
Mozzarella cheese
Veggies (mushrooms, peppers, zucchini, etc)
Preheat oven to 350 degrees. Cut English muffins in half and place on a baking sheet. Top with pizza sauce and cheese. Dice desired vegetables and place on top of the cheese Bake for about 10 minutes or until vegetables soften and cheese is melted.
*Add an apple with peanut butter for a lunch/dinner with all five food groups!