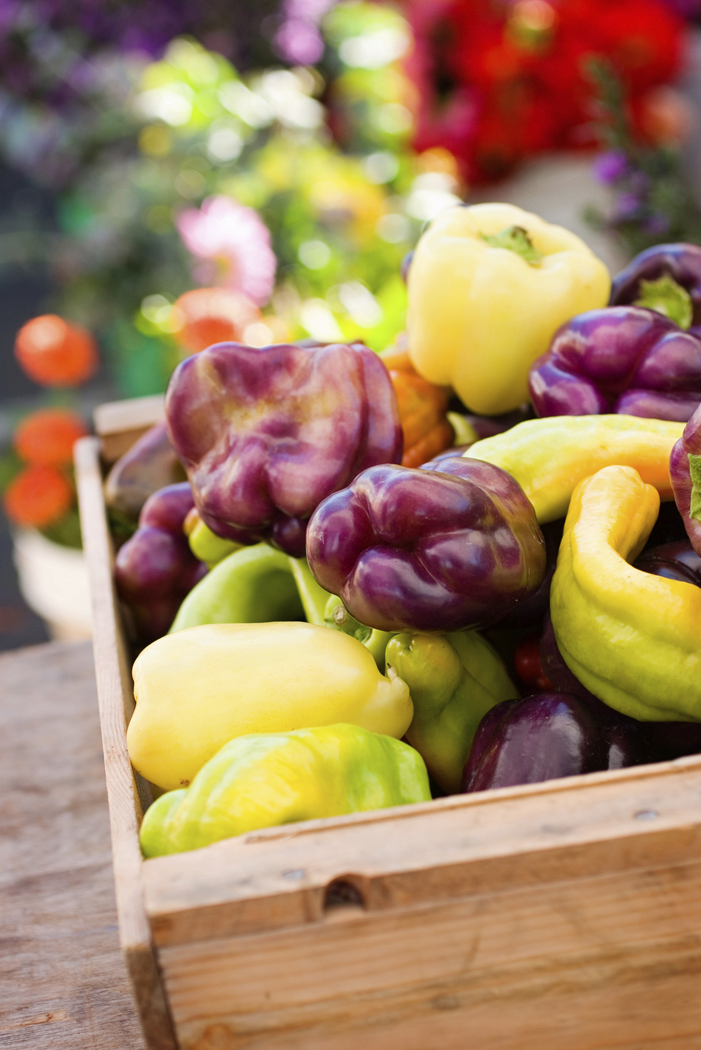 In the summer, everything comes in full bloom. It's the season to enjoy seasonal fruits and vegetables. They are inexpensive, at their peak of flavor, and rich in fiber and nutrients. Find them at your local grocery store, farm market, or roadside stand.
Choose:
• Broccoli and green beans that are bright green and firm.
• Corn that has fresh, small kernels.
• Tomatoes that are plump, red and feel heavy.
• Cantaloupe and watermelon that feel heavy for their size.
• Peaches and plums that are ripe and slightly soft.
Work on making changes to add more fruits and vegetables to your diet.
Crunchy Vegetable Burritos
Ingredients:
½ cup shredded carrots
½ cup chopped broccoli
½ cup chopped cauliflower
2 green onions, thinly sliced
4 ounces shredded lowfat
Cheddar Cheese
¼ cup nonfat ranch salad dressing
½ teaspoon chili powder
4 (7-inch) flour tortillas
1 cup torn iceberg lettuce, bite-size
pieces
Directions: In a mixing bowl, combine carrots, broccoli, cauliflower and onions with cheese, dressing, and chili powder.
Lay tortillas flat on the counter and spoon about 1/2 cup vegetable mixture Wrap each tortilla around the vegetable mixture.
Author:  Linnette Goard, Extension Educator, Family & Consumer Sciences, Ohio State University Extension, Lorain County.