You may well have gotten through this mild winter without damaging your car by sliding into a guardrail, or cracking your axle in a pothole.  Even so, like many Americans, you may be ready to make a new car purchase.
If so, you'd be wise to do your homework before you visit the car dealerships, like visiting sites that offer tips on buying a new or used car. Get a good idea of how much money will be needed to purchase the vehicle you want, and be honest with yourself about whether you can really afford it.
Next, you'll want to decide the amount you can part with as a down payment, and check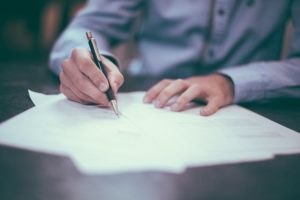 with your bank or credit union to get a preapproval for a car loan.  Be certain you understand all the factors that affect the total cost of borrowing the money needed – the interest rate, the length of the loan and any other terms that may impact your bottom line. Even if you don't accept the loan from your bank or credit union, you should know their best available terms to be better equipped to negotiate with the car dealer or their loan offer.
As long as you have fair credit, a car dealer will be more than happy to offer you a loan. That being said, dealers are not required to offer you the best rates, nor are they obligated to provide terms that help minimize your cost.  They make money by selling vehicles and lending money.  When dealing with a car purchase loan, keep the following in mind:
The following are negotiable:
The price of the vehicle
The Annual Percentage Rate (APR) and interest rate
The length of the loan
The elimination of any prepayment penalty

Optional "add-ons" such as extended warranties, insurance against inability to pay, and rust prevention coatings
Fees charged by the dealer such as origination, document and preparation fees as well as delivery charges
Things you cannot negotiate include:
Taxes, the cost of title or registration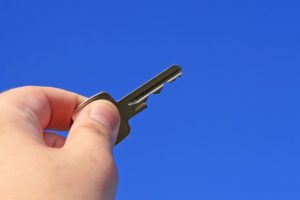 The auto loan worksheet  available at the Consumer Financial Protection Bureau will help you keep track of the different factors for each deal offered.
After you have a good idea of how you plan to pay for your new vehicle, surf online for local dealers that carry the type of vehicle you are interested in and secure a quote from several for the exact some make and model.  This will equip you with the price from which you should start negotiating and help you decide where to start shopping in person.
Once you arrive at the dealership, your salesperson will likely ask if you have a trade-in vehicle. The amount offered for trade-ins is notoriously low, so it may be best to simply state that you might, but that you are strongly considering hanging onto your old vehicle.  You can always bring your old car into the negotiation process after the price and other negotiable terms are in writing.
If there's a possibility that you will be using the dealer as your lender, ask them to tell you the vehicle price, interest rate, term of the loan, and the estimated monthly payments.  Use the auto loan worksheet to write down all the details and compare offers.
Using these techniques will help you get the best deal when making a car purchase.  Even so, this is a major decision – one that will impact you for years to come.  Do your homework, know your limits, and be ready to negotiate a fair final price and loan terms to assure your financial well-being is a priority.