As we enter a New Year it seems to be a good time to reflect on the past and look to the future.  What were the good things that happened in 2013?  What are your hopes for 2014?
Are you one who sets goals?  I am and I like to set goals in different areas of my life.
·

        

One area is personal health.  I set goals to maintain and improve my health by losing weight, getting fit and keeping up with my preventative health care appointments.
·

        

The next area is with family.  I want to be a better parent by setting aside time for each of my children.  I want to be a better spouse by committing to "date nights".
·

        

Finally, I set goals for my personal finances.  Committing to saving a certain amount of money from each paycheck.  Setting aside a budgeted amount for home improvements or home repairs.
But it is not enough to say you are going to achieve some of the things I listed above?  To be effective and be able to say, "I accomplished my goals", they need to be written down.  You can say you are going to be a better parent.  But how is that going to be accomplished?
Set SMART goals!
Specific – The goal should be clear and understandable and written down.  It should have a specific action or event.
Measurable – Have some way of determining if the goal is achieved.  You can have progress points along the way.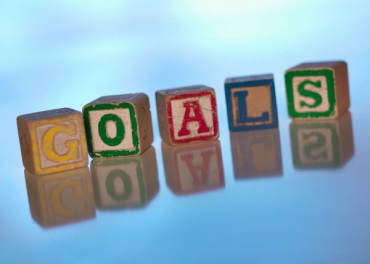 Achievable – It should be realistic, possible to obtain results.
Realistic – It should go beyond your normal routine but also allow for success.  Don't set a goal that takes more time, skill, or money than you have.
Time Bound – Set a specific timeline in which you want to achieve your goal.  You might also provide for small successes during the year.
Write your goals down so you can check your progress as you go through the year.  Goals can be modified as the year goes along.  They are guidelines not rules to live by.  Wishing you a Happy and Healthy New Year!
Author:  Linnette Goard, Field Specialist, Food Safety, Selection and Management, Family & Consumer Sciences, Ohio State University Extension, goard.1@osu.edu
Reviewer: Liz Smith, NE Regional Program Specialist, SNAP-Ed, Family & Consumer Sciences, Ohio State University Extension.