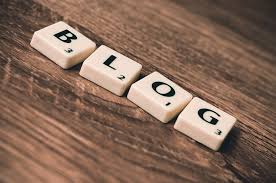 "You just call on me brother, when you need a hand
We all need somebody to lean on
I just might have a problem that you'll understand
We all need somebody to lean on"
Bill Withers
I love reading the personal financial blogs written by a variety of people from all across the country. Young, old, male, female, newcomers to financial independence, long-time financial gurus—you can learn a lot from their experiences with money (both good and bad).
In the same way that having a support system for health (walking buddy, health plan incentives) can keep you focused on your wellness goals, reading financial blogs can help keep you focused on your money goals. I stumbled onto the world of personal finance blogs a couple of years ago, and have been inspired and mesmerized ever since.
When we were kids growing up, our parents would give us advice (sometimes ad nauseum) about how we should act and/or behave. They were trying to mold us into thoughtful, responsible adults. Many times that advice was based on their own personal experiences growing up. They didn't want us to make the same mistakes they did.
Money blogs can do the same thing for you. Tired of not having enough money to pay your bills?  Need inspiration to cut back on your bad spending habits?  Want to retire early? It's all there for you to read at your leisure, and I guarantee you will be a better, more thoughtful, money manager as a result. As an educator who teaches financial resource management classes, I see enthusiasm in my participants for changing their spending habits.  They sincerely want to do a better job of managing their finances. But after they leave, who is there to support them, day in and day out? That's where the financial bloggers can be that little voice in their ear keeping them focused on their financial goals.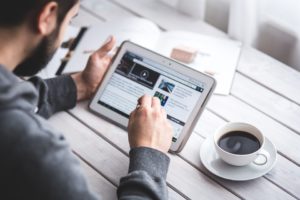 There are many helpful websites on the internet from professional industry giants such as banks and investment companies. They have excellent, research-based information to share.  But I personally prefer reading the personal blogs, because the advice is coming from real people who have the same challenges, goals, mistakes, successes, and dreams as the rest of us. I don't always love the internet for what comes out of it, but blogs are a great way to find a kindred spirit you might never meet in real life.
Because there are so many people writing now, it's hard to know who to subscribe to or who to follow. I could tell you my favorites, but they might not be the blogger who is the best fit for you. If you are new to the financial blogging world, I recommend subscribing to Rockstar Finance (click on the contact link to subscribe). It is a daily email that features three of the most interesting and/or insightful blogs chosen from dozens and dozens of authors.
When you click on each of the three articles, you will be directed to that blogger's website to read that particular article. While on the site, you might also see a listing of prior posts that look intriguing, and read those, too.  But even if you just read the article, click out of it, and go to the next one, you will find over the weeks there are certain writers you really connect with and want to follow every week. You can then sign up for their blog when you are on their website and you will get that blog in an email as well.
Last, but not least
After you read an article, take time to scroll down and read the comments from other readers. Their insights and responses to the article are funny, heartfelt, and inspirational as well.