The holiday season is upon us. What does that mean for you? Are you looking forward to special events and traditions of the season? Are you stressed just thinking about all the preparations? What happens when our visions of sugar plums turn to ruined candy, or the beautiful decorations we had planned just don't turn out, or the Christmas letter turns into a Valentine card because there's no time to do it all? Sometimes we just need to adjust our expectations. There's no such thing as a perfect holiday.
Here are some tips to manage expectations this holiday season:
Set realistic expectations. This might be the single-most helpful thing you can do for yourself and your family this year. Maybe you need to lower your expectations. Turn the family mishaps into memories. My family still laughs about the time the turkey fell on the kitchen floor. Perhaps those expectations you feel pressure to live up to are created by you… let them go. Stop trying to create the "ideal" Christmas, just enjoy your family and friends.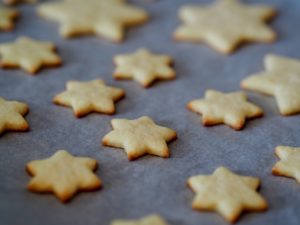 Maintain perspective. The holiday season is relatively short compared to the rest of the year. If things aren't going quite right this year, keep in mind this season will pass, and you can focus on the parts of your life that are positive and get back to doing things you enjoy.
Identify priorities. Set priorities before the whirlwind begins. Separate tasks you truly enjoy from those you do merely out of habit or obligation. What can you trim from your schedule to leave more time for the traditions that are most meaningful to you? You may need to remind yourself and your children that the holidays are more about giving from the heart and not expensive gifts. Bring the gift list in line with your budget.
Get some 'me' time. It's easy to lose ourselves with all the extra activities and preparation that come with December. Be sure to schedule some down time for yourself. It's not selfish – it's self-preservation! Click here for help on finding your calm.
For more ideas on keeping your holiday stress in check, visit the American Psychological Association's Holiday Resource Center.