If you've ever lost a pet close to you, you understand the grief that surrounds a person or family when they are mourning the loss of their beloved pet. My daughter Allie recently lost her beloved guinea pig of 6½ years. She had Belle since Kindergarten and they were 'snuggle buddies' and great companions. When Belle died, my daughter grieved deeply… and is grieving still five months later. It's important to understand the grief process and how it applies to any loss, even loss of a pet.
Of course if hurts. Don't dismiss your grief because 'it's just a pet.' Pets can be like family members and close companions. Allie felt guilty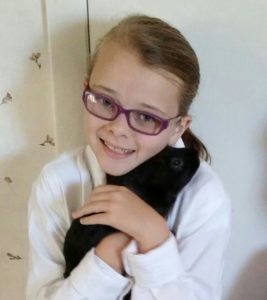 missing her guinea pig so much, but we reassured her it's ok to grieve because Belle was deeply loved. The amount of grief a person experiences from losing a pet may depend in part on how significant that pet was in the person's life.
Stages of grief. You may experience any or all of these stages of grief and there is no typical order. You may stay in one stage longer than another, and you may skip some stages all together.
Denial: "This can't be happening to me."
Anger: "This should not have happened at all!"
Bargaining: "I would do _____ to have this not happen."
Depression: "I'm too sad to do anything."
Acceptance: "I'm at peace with what happened."
See HelpGuide for more information on the grieving process.
Coping with grief
• Time. There is no 'normal' for grieving… it's a highly individualized process. Give yourself time to grieve and not on anyone's timeline.
• Reach out to others. Has someone else lost a pet that would understand? They may be your best source of support.
• Rituals may help. Some people find it comforting to hold a funeral or service for their pet. Remember that it is for you, so do what seems right to you.
• Remember. It may be helpful to remember their pet in some way – a memory stone, a memory garden, a memory book, maybe a picture collage. Seek out ways to remember that will help you. The Humane Society of the United State has some tips on coping with grief.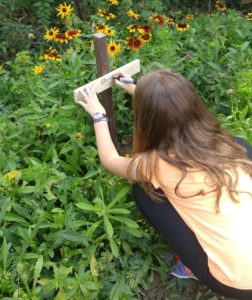 Children and pet loss
For many children, losing a pet is their first encounter with death and dying.
• Be honest. While it might be tempting to shield children from pain saying the pet just went to sleep or went elsewhere… be honest with your child and allow them time to grieve in their own way.
• Involve the child. Have the child help plan the memorial service or create a memory stone for their pet.
• Allow the child to say goodbye, especially if you have chosen to put the animal to sleep or you know that death is near.
• Reassure your child that he is not responsible for the pet's death.
• Share your grief. Allowing your child to see you grieve can help validate their own feelings as well as help them see how you handle your grief.
• Children may experience grief in a different way. Encourage them to share their feelings and concerns with you. For more ideas on helping children, check out HelpGuide.
If you find that grief is impairing your normal functioning, please consider seeking professional help.