Although the proverb "when life gives you a lemon, make lemonade" might conjure up an image of a relaxing summer day with a tall glass of cold lemonade, the actual steps of making the most of a sour situation is not really "easy peasy, lemon squeezy"! This household is giving it a try during our spring break.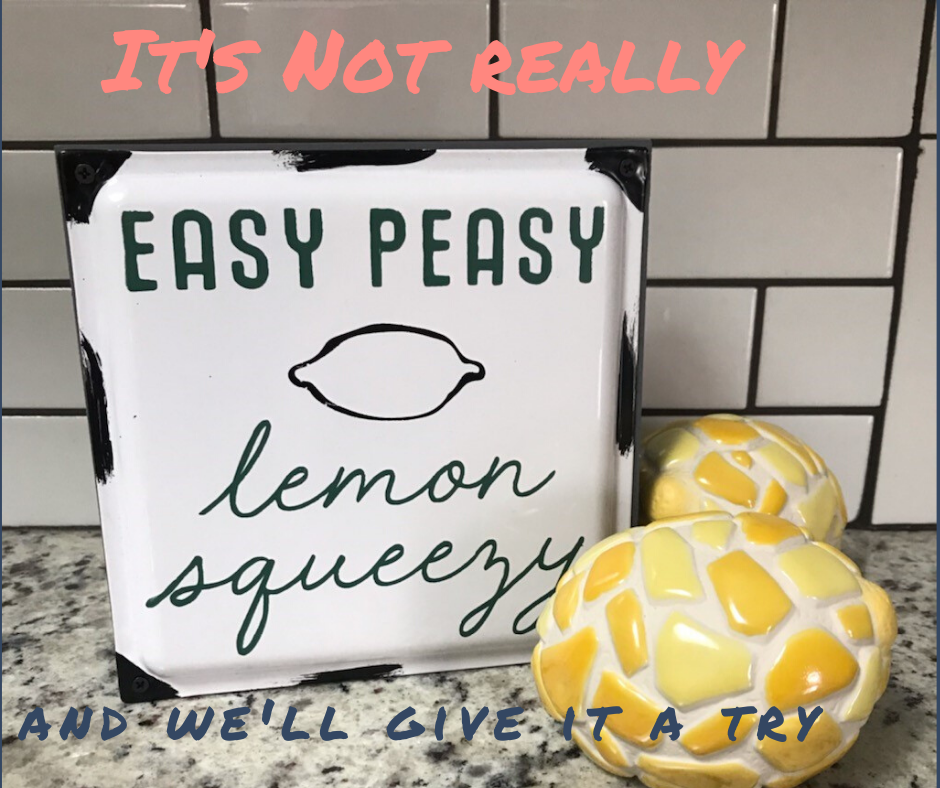 While it's not unusual for us to enjoy a staycation at home, we would expect to leave our house and visit favorite sites like local playgrounds, the zoo, an art museum or a location we've never visited before. This year, like our friends, neighbors and loved ones, we are following the Ohio Stay-at–Home Order.
By sharing some of our spring break plans, I hope to encourage families to identify and build on their individual and family strengths "to enlarge their lives and plan for the happiness of those they love" even in – or especially in – uncertain times. The Extension Professionals' Creed also notes that people have "their right to make their own plans and arrive at their own decisions." I wouldn't expect that what works well in our household is the best answer for everyone else. Discover what will work for you, your children and your household.
We're taking virtual field trips. Maybe some international museums. Take a pick of thirty-one National Parks or visit an Amazon Rain Forest. How about a tour of Ohio? We can add this to our Post-Stay-at-Home bucket list and visit these Ohio sites in person later.
If you have it, use it. This will look different in every household but it's a good time to access what's on hand.
Do you have any building or craft projects from other times of the year that you can either finish or update for springtime?
Do you recycle? Along with the recycle bin, we have set up a small box (not too much) of clean, containers like cereal boxes, jelly jars, and paper to use for our "projects". At school, this would be a STEM (science, technology, engineering and math) collection of pipe cleaners, colored duct tape and cardboard to build and explore. At our house we have paint tape and string for creative designs. The current STEM building at our house usually involves ramps and bridges for toy trucks.
What's in the kitchen? Are there items in your pantry that you meant to use and now have time to try? Some people love the challenge of creating new recipes, others, not so much. There are many resources online to help with meal planning, eliminating food waste and using what you already have in the kitchen. What can your children help with in the kitchen?
What toys are in the house? Last week we set up a portable camping table in the living room to pull out all the Legos during this time of staying home. We haven't yet tried the LEGO 30 days of play calendar but it's on our spring break list.
Where are the forgotten toys? What changes can make them new and fun? We put trucks and kinetic sand together. Can you add real food to a toy kitchen set? Can you add stuffed animals to a game? Do you have family board games that you haven't played in a while?
Get some fresh air and sunshine. Please follow all updated recommendations including remaining at least 6 feet away from people who are not in your household. As of April 6th, Ohioans are encouraged to exercise outdoors like walking, running and bike riding. Families can use open parks, sidewalks and other open spaces but playgrounds are closed. I am fortunate to live near a neighborhood with sidewalks. Not only can people use them for walking, but some have also used them as a canvas to decorate with sidewalk chalks. Those who live on streets visible to the public are using their windows to display bears, hearts, eggs and flowers to share cheer with passing neighbors and strangers.
At the end of the day, there is no specific recipe to sweeten this situation. Please don't try for picture-perfect. Enjoy what works well and learn from the flops. Recognize and build on your family strengths. Make it as easy peasy as you can.