All of us have been parented in a manner that guides us along the path to becoming contributing members of society. Parenting is the major task of the work of the family. Generally, we parent the way we were parented. Family traditions are occurrences from the past that families want to carry forward to help shape the future. They might be customs, rituals, habits, beliefs, events or actions. These established parenting traditions have brought our families through the ages to today. Now is the time to create "new" parenting traditions to move individuals, our families, and communities into the future.
Start creating "new" parenting traditions by asking yourself the following question?
What parenting strategies should I embrace to prepare my children for work and family life in the 21st century?
Parents should seek out emerging educational opportunities available in their communities to assist with preparing their child for work and family life. For example, LOOK to Clermont, Innovative Youth Leadership Program    http://go.osu.edu/LOOKtoClermont.
This innovative yout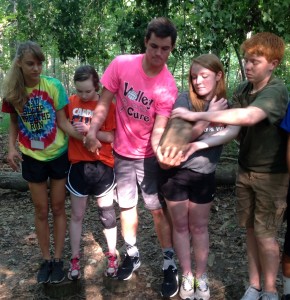 h leadership program explores the 8 most important life choices/decisions youth make as they launch from the family nest in late adolescence into life on their own. The 8 life choice areas are:
1. Personal Development
2. Wellness
3. Education
4. Career
5. Financial
6. Interpersonal Relationships
7. Family
8. Community and Leadership Involvement.
Parents can help guide their children as they make choices in these 8 life areas.
The LOOK to Clermont Program is research-based utilizing practical problem solving, process-oriented, and place-based education. To further explore the topic please explore Major Trends in Family and Consumer Sciences   http://go.osu.edu/ASCDTrendsFCS.
Be on the lookout for programs such as LOOK to Clermont that offer College Credit Plus and address education trends. Now is the time to make a "new" parenting tradition by embracing 21st century parenting strategies to prepare your children for assuming a leadership role in work and family life.